Description
The Premium Hemp Oil for pets is a supplement with Omega-3 and Omega-6 fatty acids (specifically made for pets); it helps maintaining a shiny coat, keeping a healthy skin and a healthy cardiovascular system.
Thanks to the Vitamin E, it protects from free radicals and it strengthens the immune system.
This product is suitable for dogs and cats of all ages, and all breeds.
Choose your favourite one.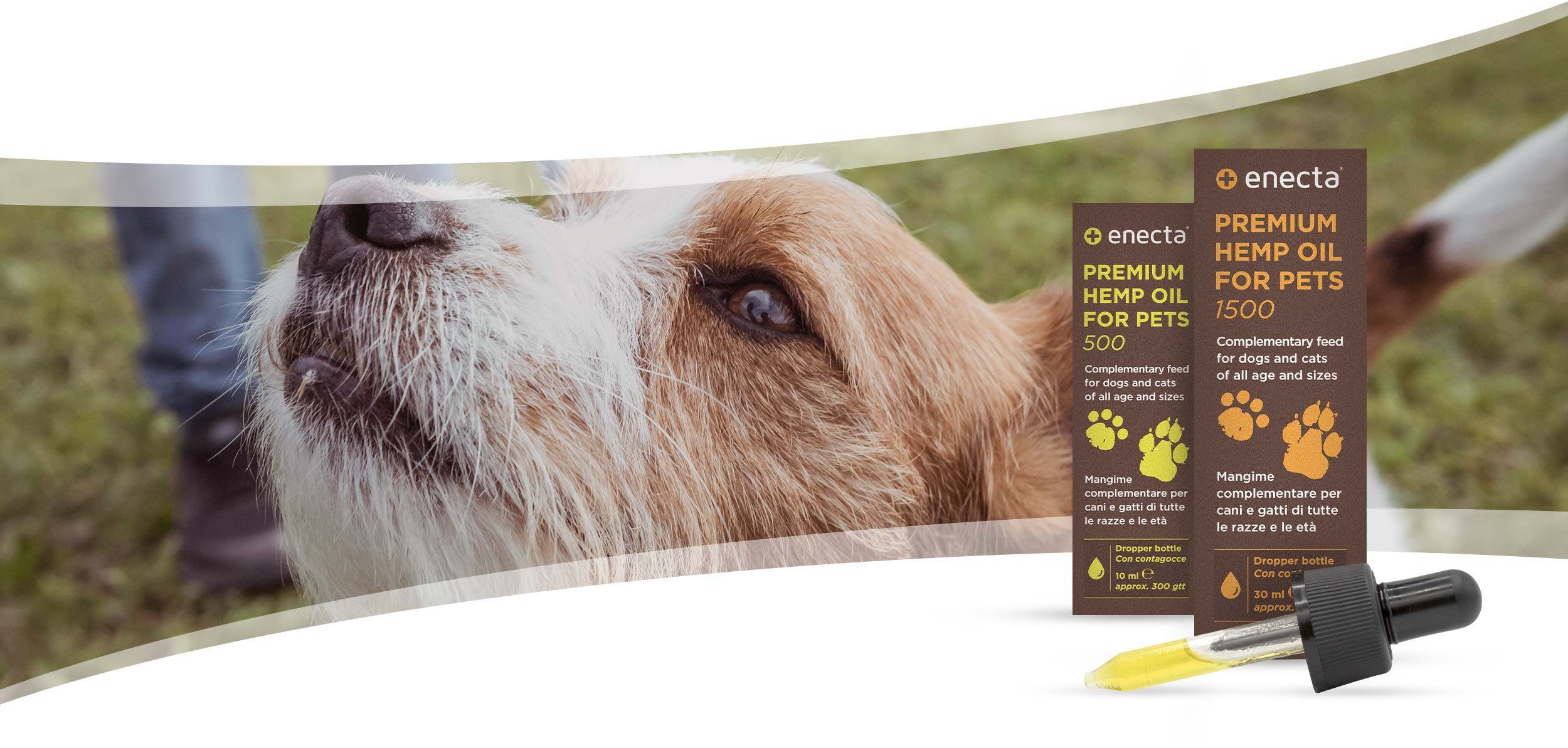 Premium Hemp Oil for pets, why choose it
A product easy to administer, by merely adding it to your cat or dog's meal, or by giving it directly thanks
to the "anti-bite" dropper
A safe and effective product, as tested on heavy metals, pesticides and safe due to the lack of THC
To use hemp oil is advised reading the instruction available on the box. It's recommended to start with a small dose and increase it until the desired results.
It's suggested to ask for advice to the Vet, that will recommend the right therapy depending on the circumstance.
How to use:
Always make sure some freshwater is available, shake well before use. Store in a cool and dry place. Once opened, keep in the fridge. Ask for advice to a vet before using or before extending the period of usage.
Use:
Our "Premium Hemp Oil for Pets" is simple to use and can be administered orally with the "anti-bite" plastic dropper or added to some pet food and mixed thoroughly to avoid product dispersion. Thanks to the olive oil, the product tastes even better for the pet.
Would you like more information on our products?
Our customer service is always available for all the information you need to make a considered and informed choice, from choosing the most suitable product for you to ways of using the product.
Use the chat on the site or write to us wecare@enecta.com
Our customer care will respond:
Alyona