Description
Say goodbye to insomnia and sleepless nights with CBNight Formula Plus. This natural formula helps you get a good night's rest.
This new synergistic formula, designed to improve the quality of life for those who experience insomnia and intermittent sleep as a disabling condition, contains CBD (cannabidiol), CBN (cannabinol) and melatonin.
It is a blend formulated to support the induction and maintenance of sleep, tapping into a high percentage of non-psychotropic cannabinoids and their acting in synergy with melatonin on pre-existing physiological processes.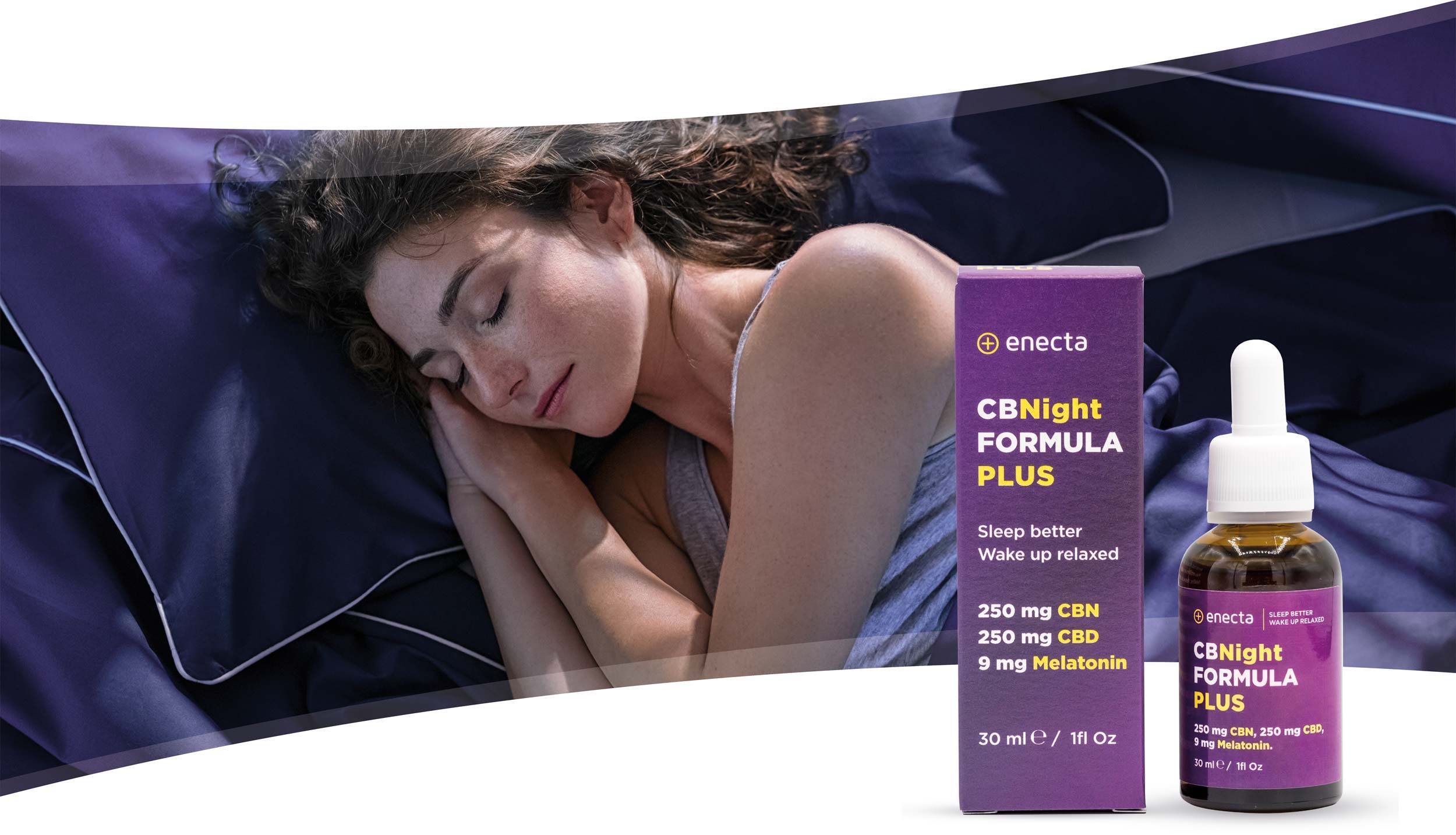 The entourage effect of CBD and CBN working together is amplified by the high percentage of cannabinoids in this formula, which is complemented by melatonin, also known as the 'sleep hormone' for its regulatory function.
CBNight Formula Plus can be very useful for those suffering from chronic insomnia, night-time panic attacks with frequent and agitated awakenings. It can significantly improve the sleep-wake cycle and can also be used extemporaneously, for example to avoid the effects of jet lag after a long journey.
CBNight Formula Plus is a safe and effective food supplement made from Italian organic hemp.
30ml Bottle
CBD – 250mg
CBN – 250mg
Melatonin – 9mg